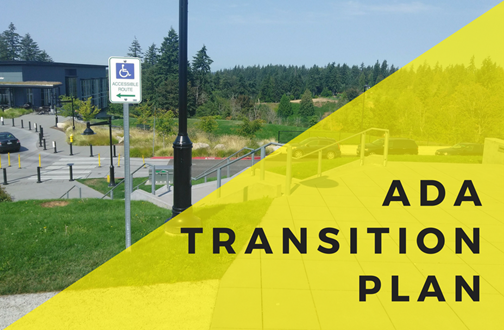 ADA Transition Plan
The City Council approved the ADA Transition Plan during their meeting on March 16, 2021. You may view the Plan here.  
Project Description
In an effort to make Sammamish public facilities and programs accessible to all, the City has undertaken a comprehensive Transition Plan process. The Plan will identify barriers which impede access to City buildings, parks, and pedestrian facilities in the public right-of-way.
City facilities will be surveyed based on compliance with current ADA (American with Disabilities Act) Title II standards. The planning process includes identification of physical barriers, categorization/prioritization of these barriers, and a schedule for barrier removal over time.
Public Involvement
The City's ADA Title II Transition Plan team has hosted a booth at the Sammamish Farmer's Market, presented to the Sammamish Rotary and Sammamish Youth Board, completed a community-wide survey on accessibility in Sammamish, and held a focus group with residents who are impacted by accessibility barriers and the groups that work with those individuals. The goal of this outreach was to ensure that accessibility gaps are fully defined and also that the community's priorities are reflected in the Transition Plan.
RESOURCES