Intelligent Transportation System (ITS) Improvements - Phase 2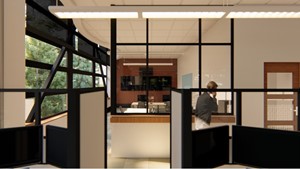 Overview
The City of Sammamish was awarded a federal grant to design and construct the Intelligent Transportation System (ITS) Improvements Project - Phase 2. This is a partnership with King County and Washington State Department of Transportation (WSDOT).  
The ITS project includes improvement along 228th Ave NE - Sahalee Way NE which will extend the existing ITS system from NE 12th Pl to SR202, improvements on SR202 from Sahalee Way NE to 244th Ave NE, and constructing a Traffic Management Center inside City Hall.
Phase A of the project will furnish and install fiber optic communications throughout project limits and install Adaptive Signal Control Technology (ASCT) for the signals at 228th Ave NE / NE 25th Way and Sahalee Way NE / NE 37th Way. 
Phase B of this project is to construct the Traffic Management Center at Sammamish City Hall.
Project Timeline
February 10, 2020 - Design completed
February 13, 2020 - Advertised for bidding
May 4, 2020 - Award project
June 16, 2020 - Pre-construction meeting 
September 28, 2020 - Construction begins
October 2020 - Estimated re-advertisement of Traffic Management Center
February 2021 - Estimated completion 
Project Design