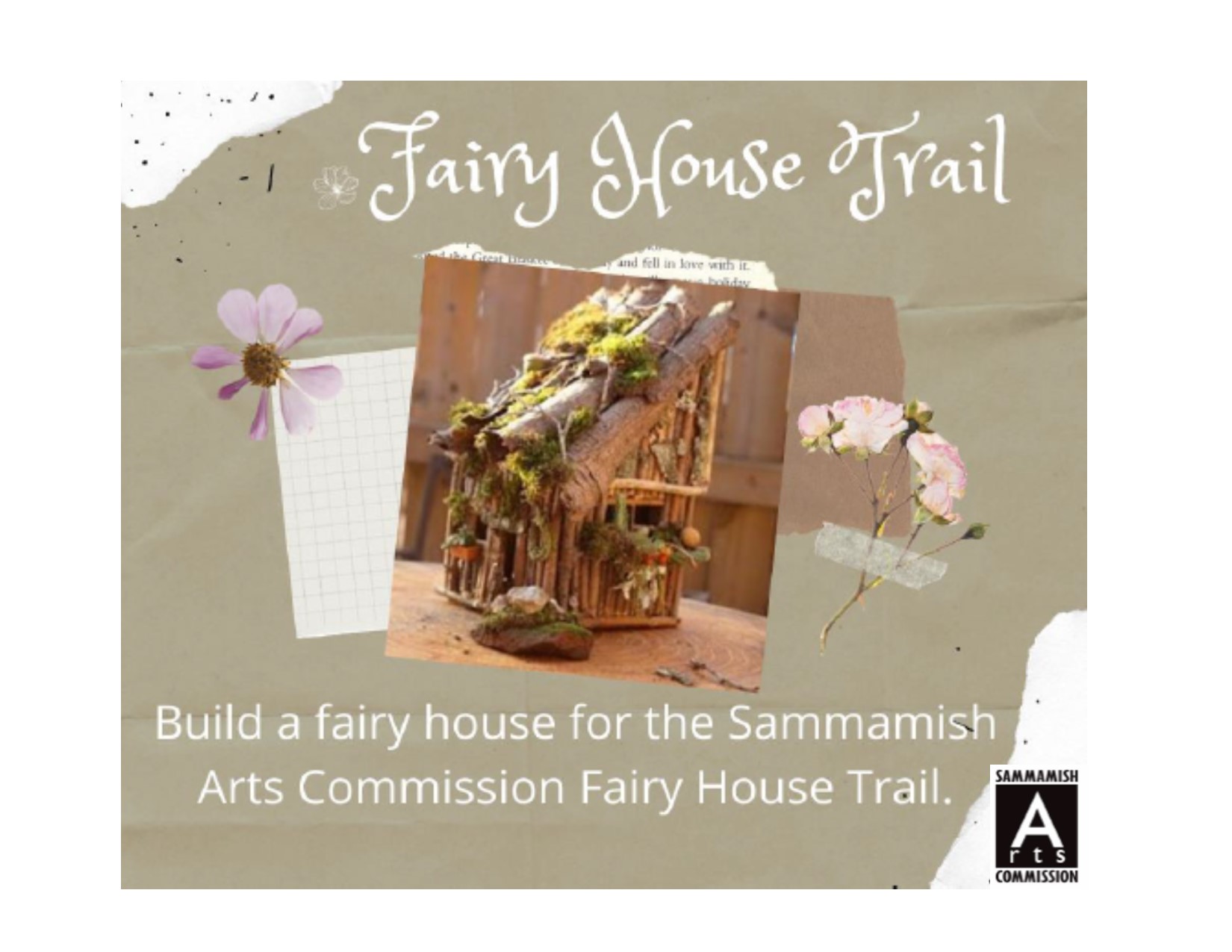 Fairy House Trail
Sammamish Arts Commission is looking for creative and imaginative participants who would like to contribute to the Fairy House Trail!
Fairy Houses will be displayed starting in the middle of June at Beaver Lake Preserve.
Fairy Houses can be dropped off starting June 1, at Sammamish City Hall. The deadline to submit your Fairy House is June 15.
Artists are encouraged to collect their fairy houses from the trail during the last week of August. Any houses left by September 1 will be collected by the Parks department and temporarily held. 
We would like to acknowledge all the hard work that went into the Fairy house trail in 2022. Unfortunately, houses were vandalized while in the park and were unrepairable. This program is so loved by the community that we don't want that incident to deter people from participating. However, the artists need to know it is a possibility. 
FAQs
What is a Fairy house?
Fairy Houses are small whimsical dwellings for fairies to live in.  They range from simple handmade houses from natural materials to more elaborate fairy mansions made from resin or metal. They can be used as part of a fairy garden or as a fun accessory for the home.
Can I make more than one house?
Yes! The more the merrier!
How big can my Fairy house be?
We ask that they stay smaller than 2 feet by 2 feet.