Resource and Learning Library
This library provides resources for learning about trees and how the city manages trees as its urban forest.
Urban Forest Management Program (UFMP) Document Center
UFMP Documents
Strategic Improvement Plan (SIP) Documents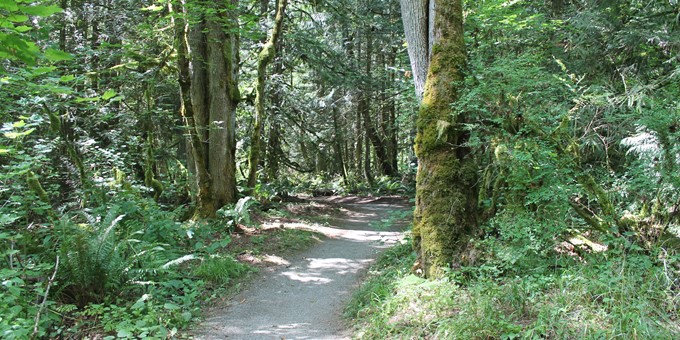 Tree Resources
Education
Planting
Check out the beginner's guide to tree planting!
Native Plants
Why choose native plants? Native plants are well-adapted to the weather in the Pacific Northwest making them an excellent choice in your backyard! Native plants are low-maintenance, maintain habitats for local wildlife, and control erosion which can prevent water runoff and flooding.
Learn more about native plants and their benefit:
Tree Topping
What is tree topping and why is it harmful? Learn more about tree topping and what alternatives are available.
Street Trees
What is a street tree? When is a permit required to remove one? Find out more!
Learn More About Trees
Removal
Tree Removal Permitting
Do you need a permit to take down a tree? Is your tree a significant tree, or a heritage tree? It depends! Use these guides below to learn more and begin the permit application process.
Removing Trees in Critical Areas and Buffers
Vegetation within critical areas and critical area buffers is generally protected. Find out more about removing hazardous trees!
Calculating Diameter Breast Height
DBH is the standard used to measure the size of a tree and is 54 inches above ground. Use this calculator to measure your tree.
Allowable Tree Removal
Sammamish Municipal Code 21.03.060 provides the removal standards for significant trees.